O N E   D R E A M E R
L   U   C   I   D      E   D   I   T   I   O   N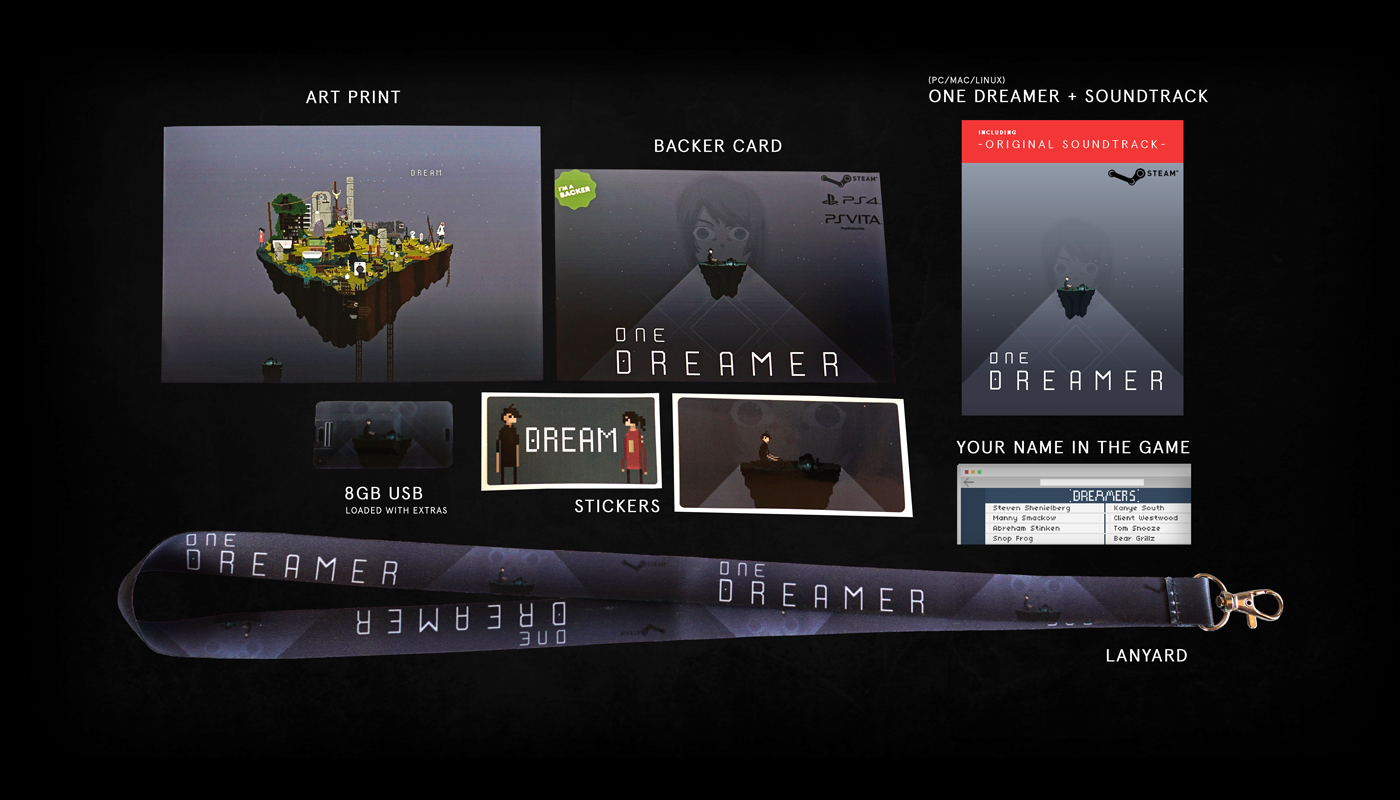 L U C I D   E D I T I O N
Support One Dreamer and become part of the highly anticipated game. Lucid Edition gives you the opportunity to add your name or alias into the full game release. Also included is a preorder of One Dreamer + OST and limited edition items dispatched within two business days. All proceeds go towards the games development, helping us make One Dreamer a truly unforgettable experience.
Shipping Information
*MAC, PC or LINUX. Physical goods shipped within two business days of purchase. Estimated game & soundtrack delivery TBC (release date).

+ Digital copy of One Dreamer via STEAM*
+ Digital copy of the Original Soundtrack*
+ Name or Alias included in game
+ 8GB Dreamer USB featuring:
–   Hi-Res Wallpapers
–   Gifs
–   Demo
+ Lanyard
+ Art Print (7′ x 5′)
+ 2 Stickers
+ Backer Card with a personal message
Free international Shipping. Package shipped from Darwin, Australia via AusPost
Estimated international delivery time 5-15 days
If you have already backed One Dreamer on Kickstarter and would like to purchase Lucid Edition please contact us so we can arrange a discounted price.